News — You and Me
Posted by Lisa Johnson on
  I am not the kind of person who's into "stuff."  For special occasions, I like to be taken out to a funky ethnic restaurant, or even better, whisked away for a weekend.   Being a December baby, the holidays push right up against my birthday.  As I'd already had an awesome getaway earlier that month, I knew that another would be unrealistic, and that was fine.   However, when my boyfriend, Chris, started talking about how much I would love my Christmas gift way back in October, I knew he should stop getting his own expectations up.  He announced...
Tags:

American Pictures, Artist, Awareness, Cheap Gift, Christmas, College, Connecting, Connection, Copenhagen, Danish, Denmark, Exchanging Presents, Family Life, Feel Good, Gift, Great Gift Idea, Happiness, Hitchhiker, Holiday Party, Hope, Husband Gift, Intimacy, Jacob Holdt, Knock Your Socks Off, Love, Magical, Men's Life, Middle Age Life, Midlife, Moved, Movie Show, Non-Materialistic, Photographer, Photography, Poverty, Priceless, Racism, Real Men, Recovery, Relationships, Remembrance, Resilience, Romance, Share your Story, Social Activist, Social Justice, Soulmate, Spouse, Success Story, Talent, The Florida Project, Transforming, Traveler, Trust, Urban, Wake Up, What matters, Womens Issues, You and Me
Posted by Lisa Johnson on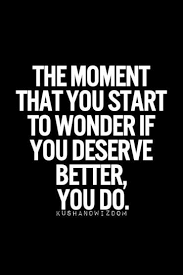 Being the parent of a teen daughter, and having just finished a domestic abuse advocate a certification course, I keep thinking about what I can do for my kids to make sure that they don't end up in the same situation I was in, being married to an abusive partner.   How did I, a smart, educated and competent woman, end up in something so outrageous?  It was my sister who first said, "Lisa, you have been in an abusive relationship," when I finally extracted myself after eighteen years, and my reaction was nothing short of shock.   There is...
Tags:

Advocacy, Against the World, Authority, Been There, Been There Got Out, Boyfriend, Crisis Counselor, Dina McMillan, Divorce, Domestic Abuse, Domestic Violence, Elin Stebbins Waldal, Emotional Abuse, Emotional Health, Entitled, False, Fatigued, Girlfriend, Grooming, Guilt, Healing, Intimacy, Isolation, Lying, Manipulate, Manipulation, Marathon, Monster, Narcissism, Narcissistic Abuse, Narcissistic Supply, No Empathy, Obey, Paramour, Partner, Prevention, Psychological Abuse, Push-Pull, Recovery, Self-Help, Single Mom, Spouse, Survivor, Teen Violence, Too Much, Too Soon, Transforming, Unbalanced, Unmasking the Abuser, Verbal Abuse, Women's Health, You and Me