News — Exchanging Presents
Posted by Lisa Johnson on
  I am not the kind of person who's into "stuff."  For special occasions, I like to be taken out to a funky ethnic restaurant, or even better, whisked away for a weekend.   Being a December baby, the holidays push right up against my birthday.  As I'd already had an awesome getaway earlier that month, I knew that another would be unrealistic, and that was fine.   However, when my boyfriend, Chris, started talking about how much I would love my Christmas gift way back in October, I knew he should stop getting his own expectations up.  He announced...
Tags:

American Pictures, Artist, Awareness, Cheap Gift, Christmas, College, Connecting, Connection, Copenhagen, Danish, Denmark, Exchanging Presents, Family Life, Feel Good, Gift, Great Gift Idea, Happiness, Hitchhiker, Holiday Party, Hope, Husband Gift, Intimacy, Jacob Holdt, Knock Your Socks Off, Love, Magical, Men's Life, Middle Age Life, Midlife, Moved, Movie Show, Non-Materialistic, Photographer, Photography, Poverty, Priceless, Racism, Real Men, Recovery, Relationships, Remembrance, Resilience, Romance, Share your Story, Social Activist, Social Justice, Soulmate, Spouse, Success Story, Talent, The Florida Project, Transforming, Traveler, Trust, Urban, Wake Up, What matters, Womens Issues, You and Me
Posted by Lisa Johnson on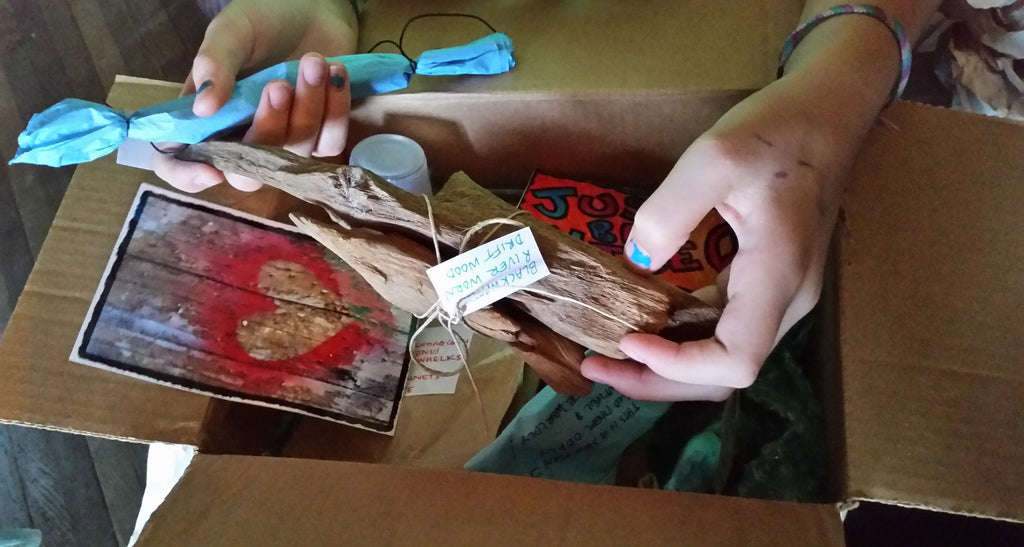 Having an online business forces me to deal with some crazies, but overwhelmingly, I have found that the virtual world is full of really nice people. A couple of weeks ago, an Ebay user sent a question about a pair of vegan combat boots which I was selling.  She was concerned that after having placed a bid, the soles might be damaged.  They weren't, but it turned into a conversation about the best type of epoxy glue to use for repairing not only shoes, but making mosaic mirrors, which I had delved into a few years ago.  Turns out,...