News — Present
Posted by Lisa Johnson on
When I was thirteen, a boyfriend of mine was so annoyingly into computers that I vowed never to use one.  And then I ended up marrying a software engineer, who set up my first email account.  Flash forward a couple of decades, and Psychotic Leopard would not exist without the freedom and reach provided by the internet. I used to scoff at the idea of meeting people online, but it does open up a world of possibilities for a former backpacker whose single motherhood forces her to stay local.  Luckily, the computer provides me with chance encounters every so often,...
Tags:

21 Pilots, Accessories, Adolescence, Artist, Back to School Fashion, Backpack Style, Capable, Chucks, Converse, Crafty, Creative, DIY, Entrepeneur, Family, Fashion, Fashion Addict, Fashion Blog, Footwear, Funky, Get Noticed, Great Gift Idea, Husband Gift, Kicks, Love, Mompreneur, Mother & Daughter, Motherhood, Mothering, New to You, Panic at the Disco, Parenthood, Parenting, Present, Priceless, Reclaim, Recycle, Recycled Art, Recycling, Relationships, Resale, Secondhand, Shoes, Skill, Sneakers, Tag Sale, Talent, Teen Fashion, Teen Footwear, Teen Identity, Teen Style, Thrift, Too Cool For School, Tween Fashion, Tween Footwear, Tween Girl, Tween Style, Upcycle, Use Your Hands, What to Wear, Women and Business, Womens Issues
Posted by Lisa Johnson on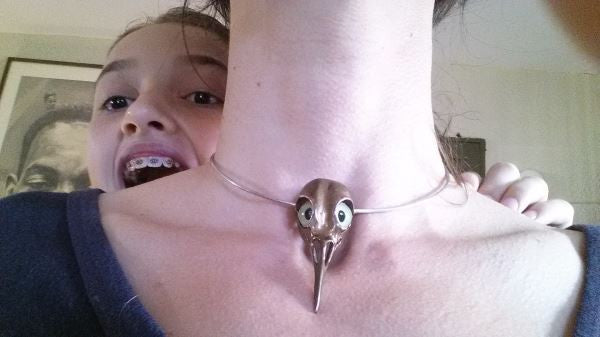 When I was in the midst of a messy divorce, one of the things my lawyer said to do was figure out all of the assets, and a biggie, he explained, was jewelry.  I was told to carefully go through what I had, make a list, and figure out an estimated value of its worth. My wedding ring was a simple gold band, and I hadn't worn it in so long that I couldn't even remember where it was.  My ex had gotten lucky: I was young and naive when we met, and had not made a big deal...
Tags:

Body Adornment, Boyfriend, Celebrate Life, Collection, Connection, Conversation Starters, Dating, Dissolution of Long-Term Marriage, Divorce, Dress Up, Family Life, Fashion, Feel Good, Finance, Happiness, Health and Wellness, Husband Gift, Jewelry, Love, Middle Age Life, Midlife Romance, Money, Mother & Daughter, Parenthood, Parenting, Power, Present, Priceless, Relationships, Resilience, Separation, Soulmate, Valentine's Day, Value, Womens Issues